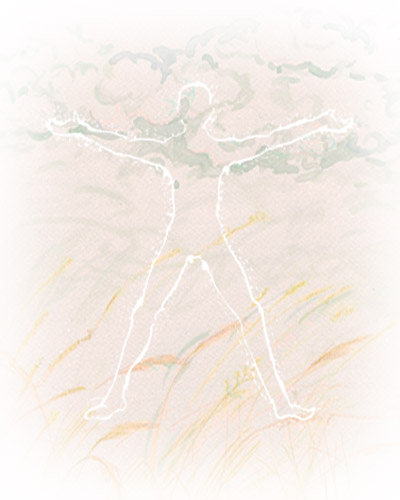 What is Integrative Arts Psychotherapy?
Art Psychotherapy is a form of psychotherapy and Integrative Arts Psychotherapy is a unique form of art psychotherapy which I am specialised with. Features of Integrative Arts Psychotherapy I provide are:

1. Based on the assessment, a treatment plan is tailored for your treatment. Together we agree of therapeutic tasks within the sessions.

2. Focus is not just on your issues but will be included other elements related to you and your identity, childhood etc. We explore ways to integrate the areas of your life where you originally felt separated or detached.

3. The integration also applies to your own feelings, thoughts and bodily responses as a way to be aware and accept yourself in a holistic way.

4. The integration also can be symbolised as modality of different expressions such as dialogue, art making, sound making and body movements. This will support embodying and amplifying your feelings and expression.

The main psychotherapeutic theories that I used are based around integration of Gestalt Theory and Attachment Theory alongside Object Relations, Psychoanalysis, Systemic, TA, Jungian or MBT, depending on the nature of issues and areas of focus of the treatment.