CONTACT TO JPArtTherapy.uk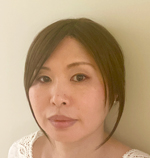 Please email or phone me to book an initial session and for further enquiries.

Email: info@jparttherapy.uk
Phone: 07796 505216

Please contact me for availability of individual sessions at these locations:

Finchley Therapy Practice
294-296 Nether Street
Finchley Central, N3 1RJ

The Eco Cabin
(Behind Queen's Wood Cafe)
Highgate/Muswell Hill, N10 3JP
I am not currently practicing at this location. Please enquire for information about other art therapists practicing here.