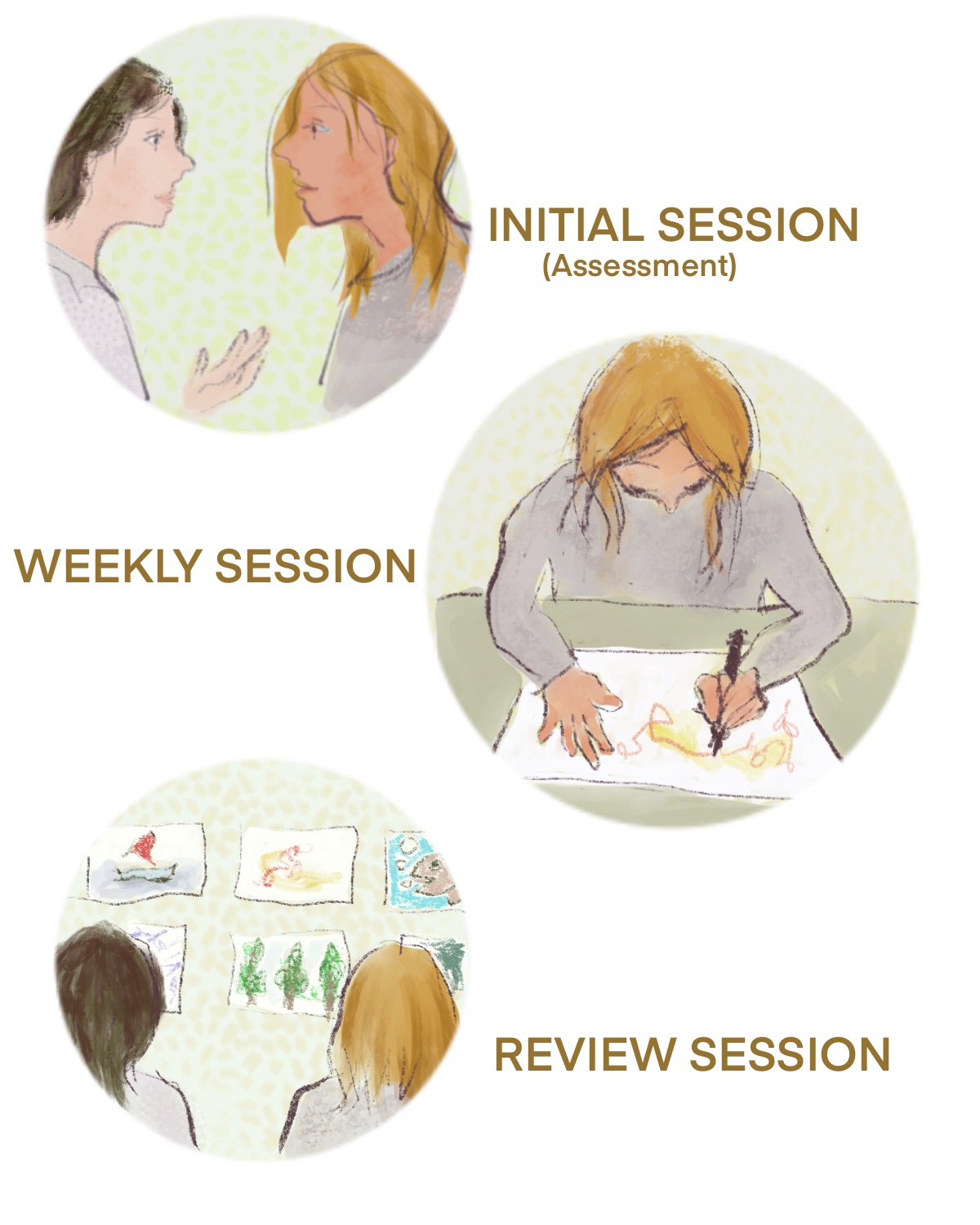 HOW ART THERAPY WORKS?
The therapeutic frame is a very important ingredient for the effective therapy, such as meeting once a week at the same location and time. I will make some assessment at the initial session, and make an agreement how long you would like to do art psychotherapy sessions.

The cost of each session is £70 for 50 minutes.
- Sliding scale for long term therapy/consession rates available for Art Therapy trainee students.
- If you need to cancel a session, please contact me within 24 hours prior to the session time. Please be aware of 100% Cancellation fee occurs when cancelling after this time frame.
Your Artwork - I will keep the artwork you make during the session until the review session. I believe this is part of the therapeutic work and reflecting the therapeutic journey with your images. I also take photographs of images with sandplay or playdough instead as I cannot keep them until the review session.
FOR YOUR SAFETY AND WELBEING
In order to maintain quality of art psychotherapy, I am registered with BAAT and HCPC and work with their code of ethics. I also have clinical supervision periodically in order to support my clinical practice of art psychotherapy.